Attention – We have transitioned to a New Payment portal.
This portal requires a one-time registration and accecpts Visa, MasterCard or ACH.
First time users please read instructions below. To access site click PAY NOW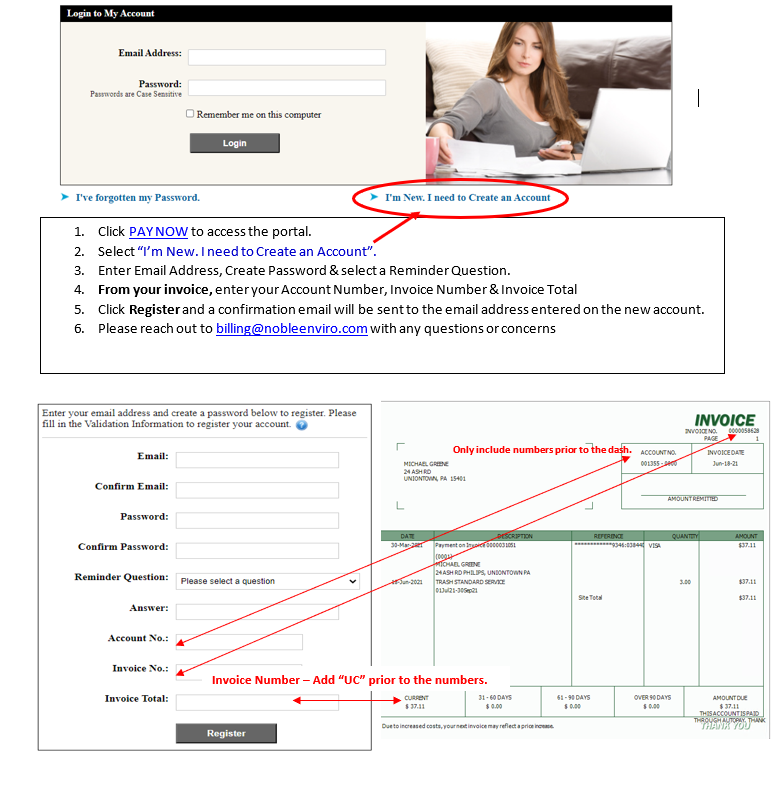 Thank you for visiting our Online Bill Pay. If you qualify for a senior discount in your township please email billing@nobleenviro.com with your ID and account number and we will have your invoice adjusted and emailed back to you. Additionally, if you had any questions or would like to provide feedback, please follow the links below.