APRIL 20, 2022, BELLE VERNON  — In celebration of Earth Day, Noble Environmental is proud to announce it has awarded $100,000 in Green Gifts to several organizations in Western Pa who are taking steps to achieve sustainability in one of the following categories: human, social, economic and environmental. Noble Environmental is an environmental services company providing innovative technologies and practices to solid waste management, transforming waste to renewable gas that powers vehicles in partnership with Westmoreland Sanitary Landfill and County Hauling.
"Each one of the projects we have selected creates a more livable, sustainable community. We think it is very important to invest in the communities we serve, because we want to be an active participant in making southwestern Pa a great place to live," said Alex Sulkowski, co-founder of Noble Environmental.
The winners are: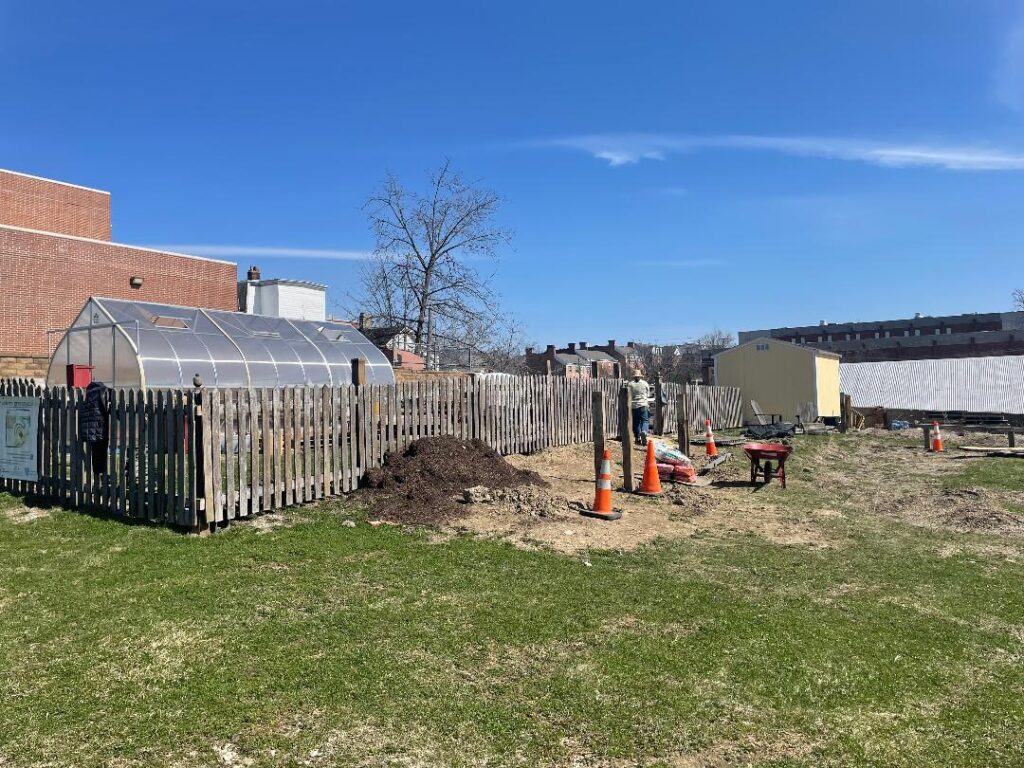 Firefly Garden Pathway, Washington, Pa: A Noble Environmental Green Gift will help to fund a Pollination Pathway that will wind through the lower part of Firefly Garden below the vegetable garden area. Plants and shrubs that promote bee pollination will line the walkway, which will also be adorned with explanatory signs and placards describing the importance of bees in our environment.
Bullskin Township Little League Field Project: A Noble Environmental Green Gift will assist this non-profit little league for ages 4-14 who reside or go to school in Fayette and Westmoreland Counties to improve their fields. In 2022, the field will be hosting the PA District State Championship tournament for the 9 and 10-year-old division. The weeklong tournament brings 8 teams and about 1,000 people to Fayette County.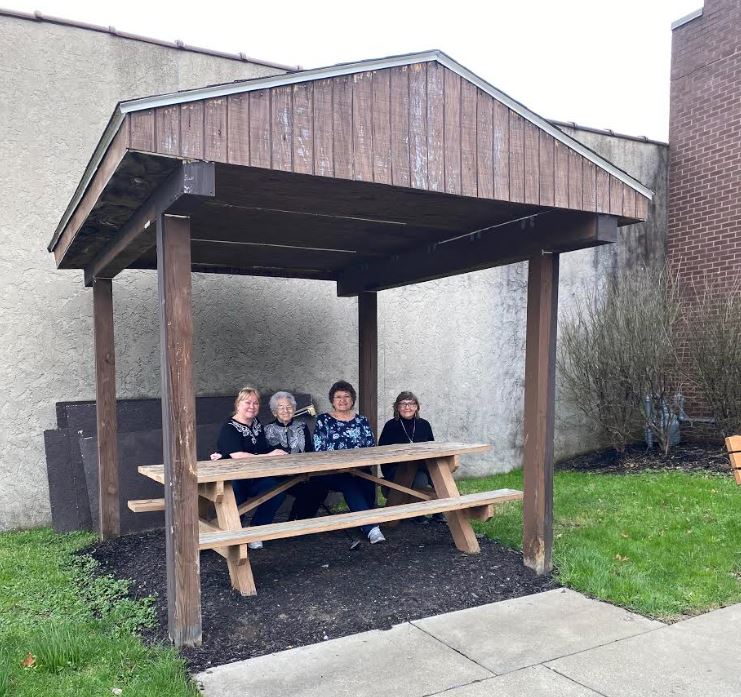 Canonsburg Senior Center Pavilion: The Canonsburg Senior Center, located in the heart of the Canonsburg Downtown Business District, plays a vital role in the physical and social wellness of the community's older adults. Unfortunately, the condition of the current pavilion has greatly decreased the number of activities taking place outside. A Noble Environmental Green Gift will help, in part, to repair the pavilion.
Rostraver Central Volunteer Fire Department Roof Project: A Noble Environmental Green Gift will help the Department with their Fellsburg Station Roof Replacement project.  The original fire station was constructed in 1958, with additions in 1976 and 2001.  The community hall was added in 1976.  Throughout the life of the facility, the roof has been patched and partially replaced, but remains the original base material.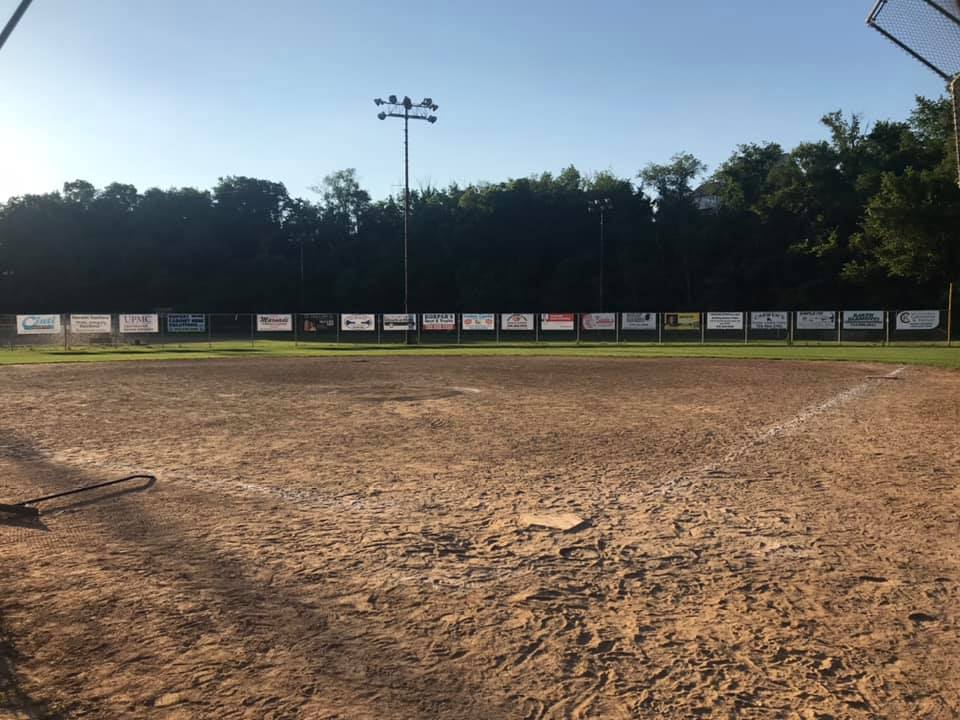 Police Athletic League Field: The six-field lighted complex near North Irwin Borough has, since 2005, offered players with special needs the opportunity to participate. The Adaptive Baseball League gives everyone a chance to play baseball. Over the years, the flood-stricken fields and wear and tear on the concession stands and restroom facilities have been costly. A Noble Environmental Green Gift will assist in field repairs.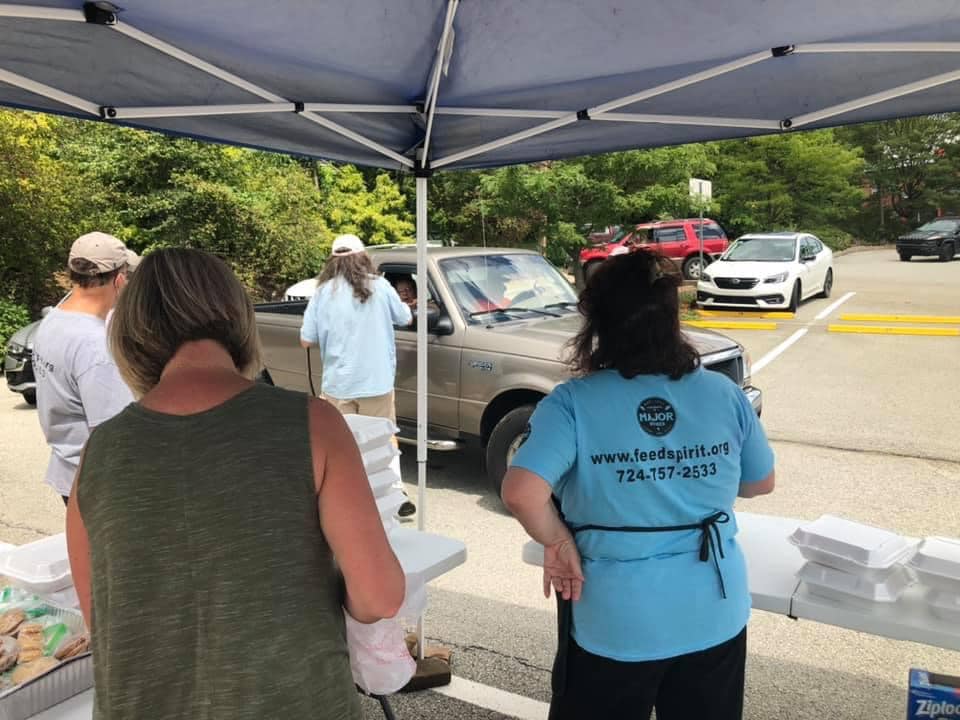 Feeding the Spirit: Feeding the Spirit is a grassroots Human Services Organization supporting Hempfield Township and beyond, helping people break through barriers of poverty, homeliness and hunger through crisis management and transitional resources. A Noble Environmental Green Gift will help with their Sustainable Shelter program, offering rental assistance for people in Westmoreland County.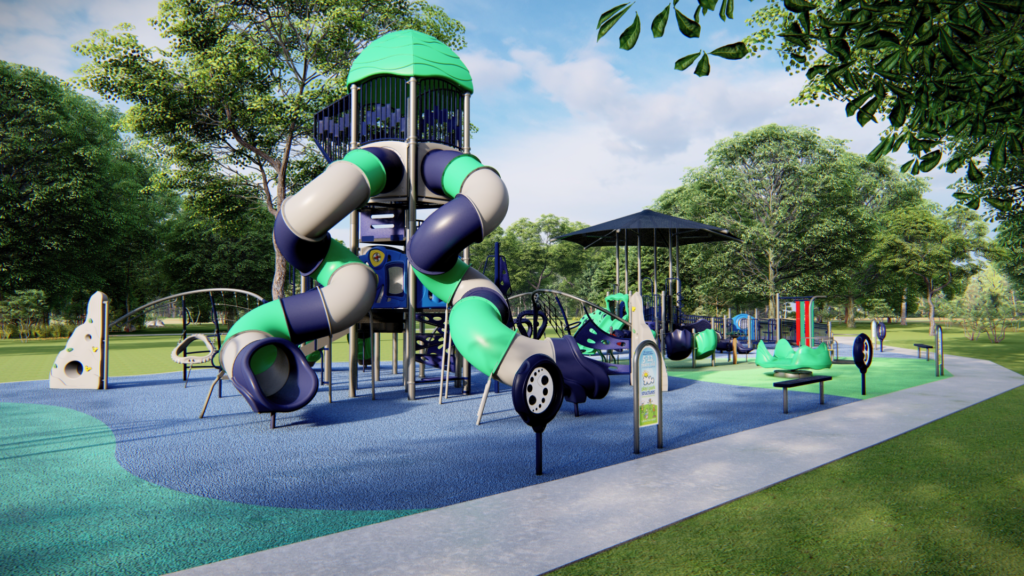 Hempfield Township Inclusive Playground: A Noble Environmental Green Gift will help the township with its efforts to build a playground that is accessible to all, stimulates children's imaginations, provides an opportunity for truly inclusive play for children and young adults of all abilities, and will be a gathering place from our youngest to our oldest residents and visitors.
Shaler Fawcett Fields and Eagle Canyon Trail Project: To support human sustainability, the Fawcett Fields & Eagle Canyon Trail project will increase the use of the Eagle Canyon Trail and provide access to the stream and its fishing areas.  As part of a regional effort, the trail improvement will link to the trail network that eventually leads to the Three Rivers Heritage Trail.  Ultimately, this will enable residents of Shaler and other nearby communities to park their cars in the Fawcett Fields parking lot and bike all the way into the City of Pittsburgh.  *Two-time winner! Also won a Green Gift in 2021!*
Chartiers Park Improvements, Fitness Trail Project (Bridgeville): the current trail ends abruptly in a remote section of the park. Finishing it will advance healthy lifestyles for the region's seniors, creating an 8′ wide paved fitness loop around the park. Finishing the earth work and grading will eventually allow for the installation of outdoor exercise equipment as well. *Two-time winner! Also won a Green Gift in 2021!*
Each of the winners was selected because they met one or more of the criteria below:
Human sustainability
Human sustainability means investing in human capital: programs focusing on health, education, services, nutrition and skills are all under the umbrella of human sustainability. Applicants discussed what the grant will do today to improve human capital tomorrow.
Social sustainability
Social sustainability aims to improve relationships amongst people; equality, rights, culture, diversity, advocacy and the sharing of ideas related to these topics help to preserve social capital by strengthening the future of our community.
Economic sustainability
Economic sustainability aims to grow the community improve the standard of living there.  But beyond growth, applicants detailed how they intend to sustain the investment over time.
Environmental sustainability
Environmental sustainability reduces human impact on natural resources like land, air, water and minerals. Applicants explained what short or long-term steps they are taking to improve the impact on the earth for future generations.